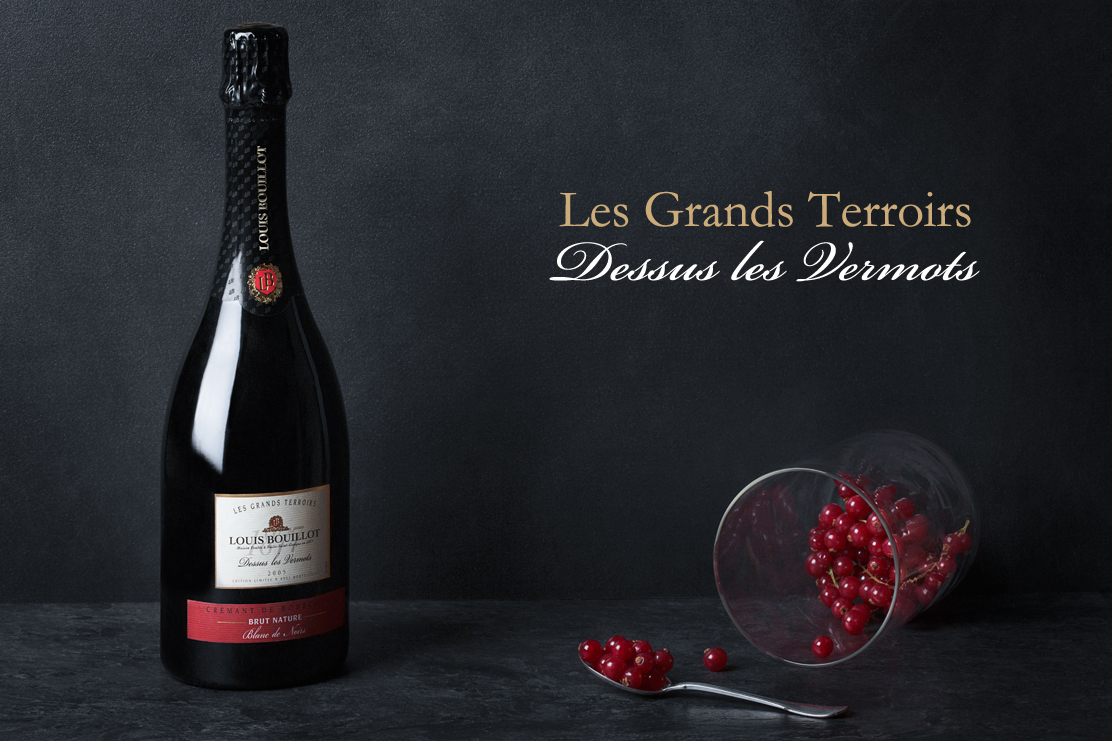 Crémant de Bourgogne Blanc de Noirs |

Elegance and complexity
Dessus Les Vermots comes from an illustrious village appellation, and is the ultimate expression of a Burgundy climat, bringing out the very essence of the fruit from a single plot in a sparkling wine. This precious wine is magnified through a rigorous ageing process as befitting its origins. A Crémant of great distinction, ideal with traditional dishes, its complex aromatic palette, the result of the winemaker's expertise, showcases the greatness of a single varietal – Pinot Noir – from a single terroir.