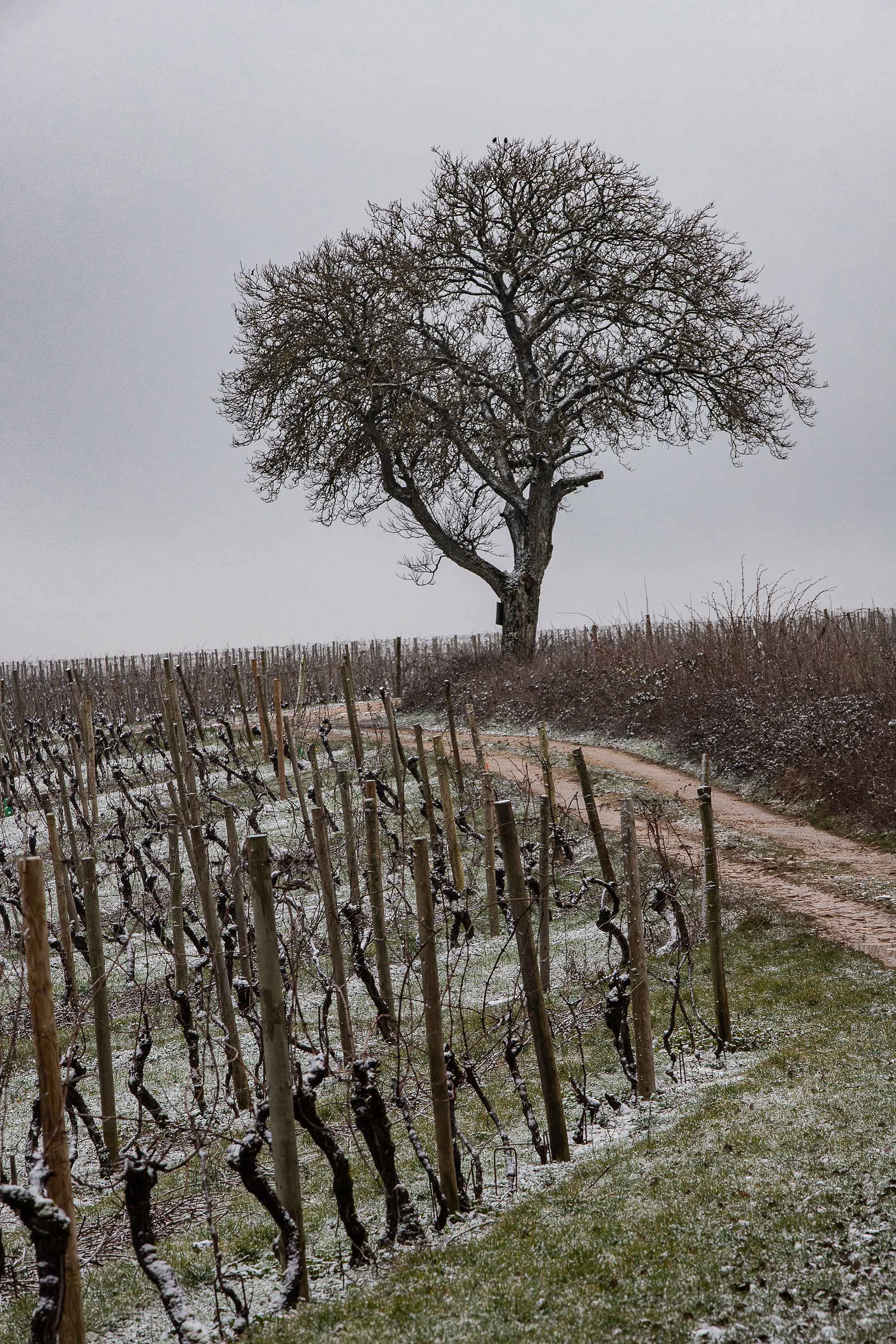 A carefully selected plot of land...
In Côte de Nuits, opposite the Clos de Vougeot is En Bollery. In 2013 and 2014, Louis Bouillot planted a large single vineyard of 9.6 hectares with 7.2 ha planted with pinot noir and 2.4 ha with chardonnay which flourish on beautiful deep clay soils. For our En Bollery cuvée, 4.82 hectares of Pinot Noir vines were selected for its production. The vines are grown high and wide, and the soil is worked with the utmost care, using mechanical weeding. The spontaneous grass cover present on the entire plot mean that plant cover experiments can be carried out regularly there.
In the Côte de Beaune, on the heights of Savigny-lès-Beaune Chenôvre (410 m), an enclave of protected nature, surrounded by woods and bordered by a field, a haven of peace that brings out the very best in the Chardonnay. The selection of plots for les Grands Terroirs here consists of rows of vines located at the top of the plateau on a clay-limestone soil with a dominant lacustrine limestone, benefiting from good rainwater retention.