Ethical partnerships
The bonds that bind us
« Beyond the guarantee of a fair income, we can really say there is a passion for Crémant! »

Christophe Barbé, Technical Director
Relationships based on trust
To complement our production, we have been supported for many years by committed winegrowers who bring us their harvests.
Partnerships allow us to establish long-term, loyal relationships and establish links with vineyards for the supply of high-quality grapes, and to favour diversity for even more rigorous blends.
We determine our purchase price per kilo of grapes by averaging prices over several years. This price smoothing ensures a stable, reliable and economically viable income for our partner winegrowers, whatever the market price.
Beyond the contract, it is trust that binds us with as much strength as reciprocity.
Good relations between our team and our partners are fundamental. Technical support and advice include an audit of the vineyard, a quality control and traceability sheet, and of course a contract!
Quality rewarded
Quality premiums are paid to partners at the time of harvest when the grapes meet our requirements. The quality of the grapes is essential for the production of our Crémants de Bourgogne.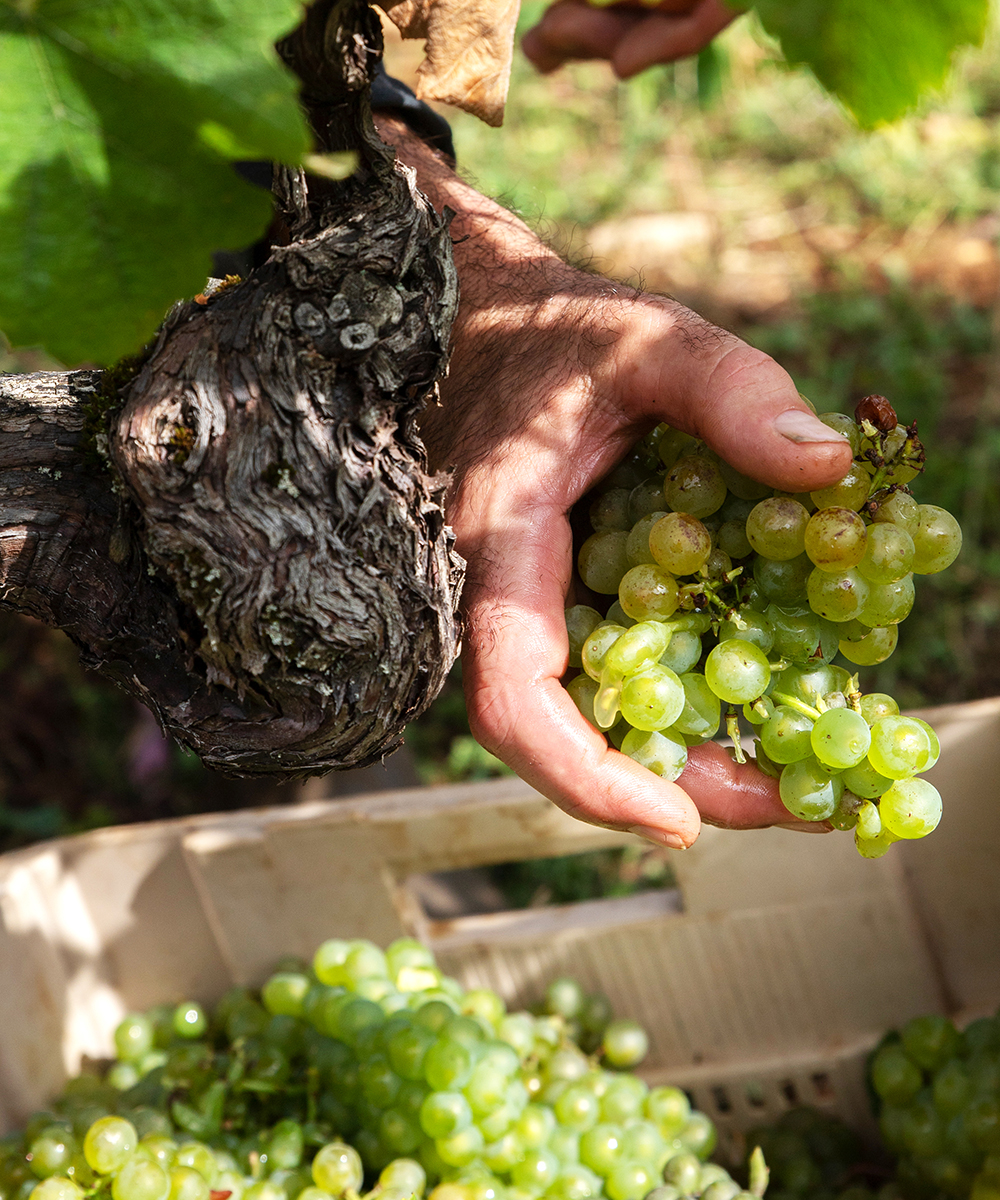 <