When you are comfortably seated the tasting can begin. Our Crémants de Bourgogne are served in premium quality Louis Bouillot flutes to enhance the bubbles and aromas or in Baccarat crystal glasses specially designed for sparkling wines for the Passion Collection tasting.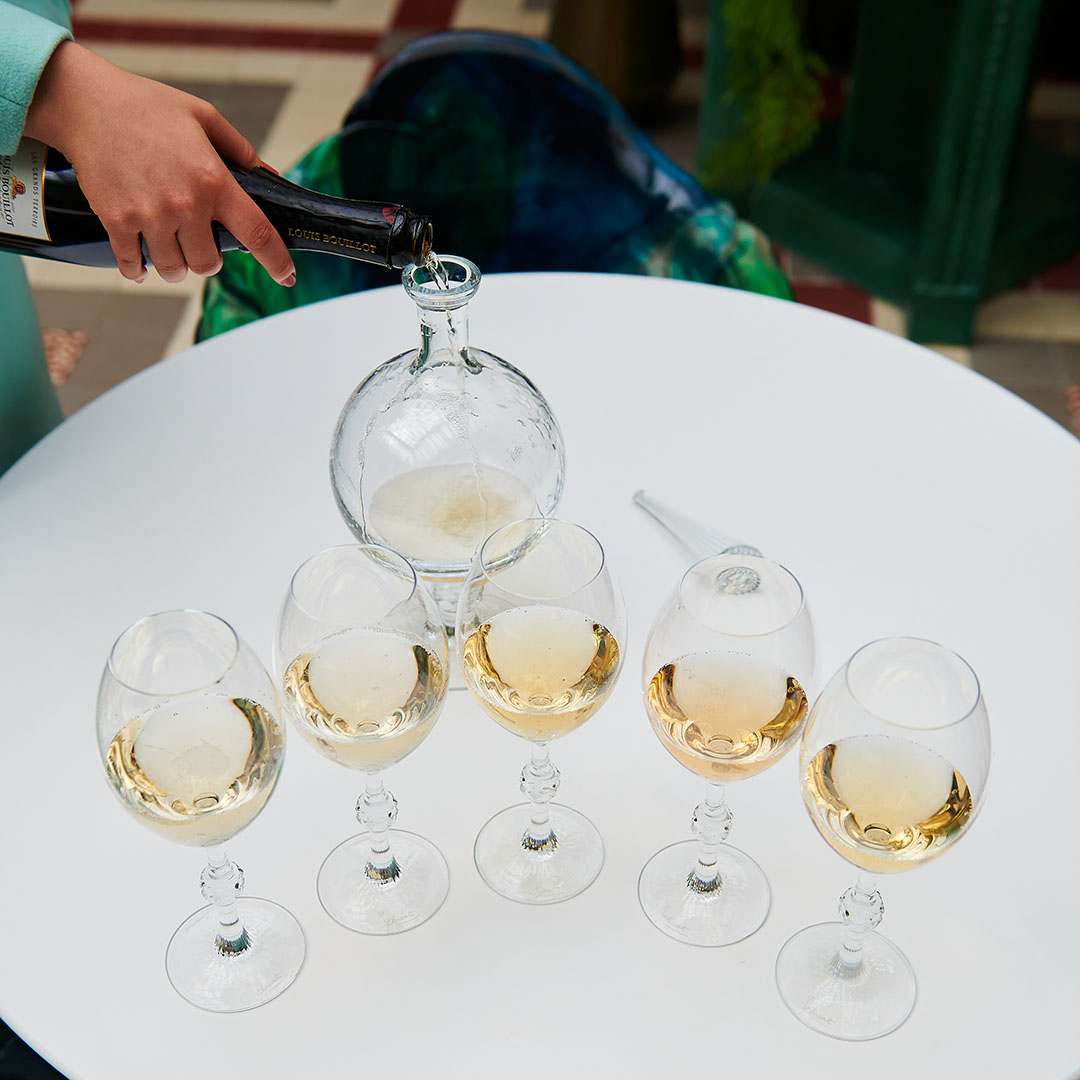 Did you say decant?
Some Crémants de Bourgogne can be enhanced by decanting
It is surprising and rather unusual to decant a sparkling wine! And yet, as early as the 18th century, women used to cassaient la bulle ("burst the bubbles") with a small ivory frother. This operation must be carried out with delicacy so as not to risk evaporating the spirit of the wine created by the slow maturing process that characterizes our Grands Terroirs. The service of fine Crémants must be carried out in the correct manner.