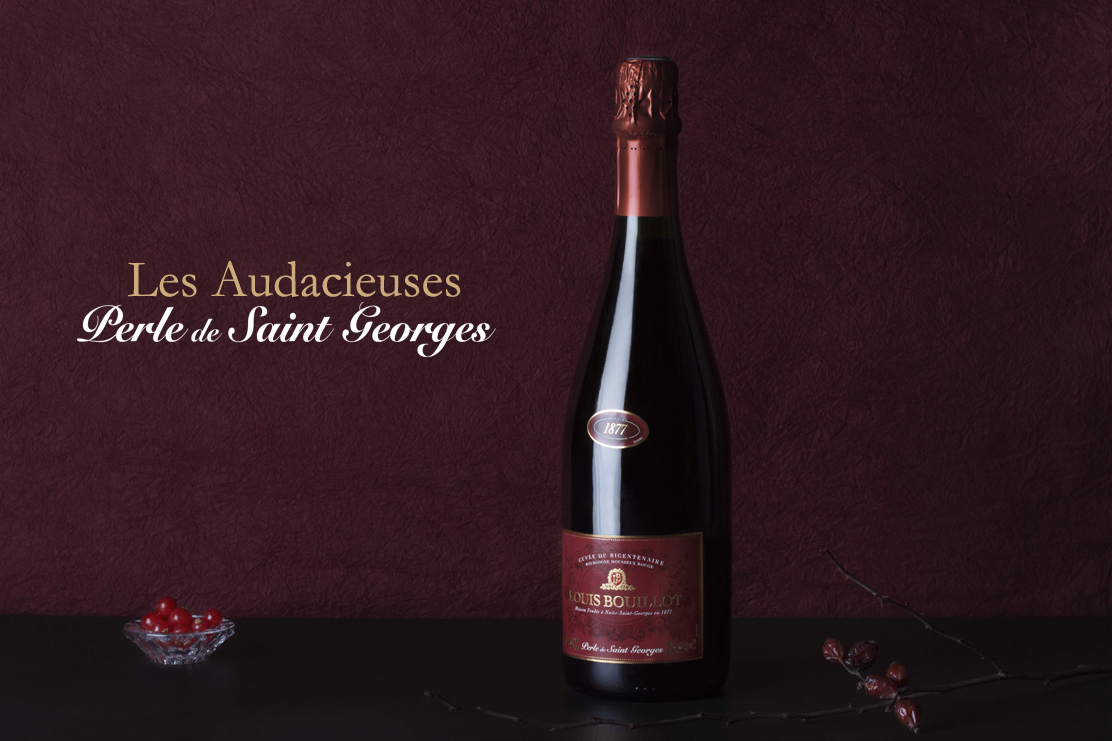 Bourgogne Mousseux Rouge |

Tempting and voluptuous

Perle de Saint Georges provides an echo of the first Burgundy sparkling wines. In 1815, a red bubbly appeared, made according to the champenoise method from Pinot Noir harvested on the Côte de Nuits. Nowadays, this tradition that began more than two centuries ago is embodied by the Crémant de Bourgogne appellation, which was created in 1975. This cuvée, a nod to the red bubbly of a bygone age, is made in a limited edition of 1,200 bottles.